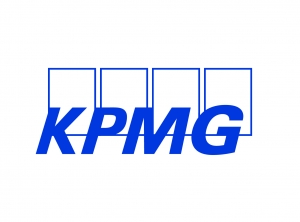 Platinum Challenge Competition
Sponsored by: KPMG
Deadline: Friday, May 17th, 2024 by 11:59 PM EDT
Overview
Beta Alpha Psi recognizes that many chapters often go above and beyond what is required to become a top performing chapter. In an effort to reward these chapters, the KPMG Foundation sponsors the KPMG Gold Challenge Competition which has been renamed in 2023-2024 to the Platinum Challenge. The competition lets BAP students put their multimedia skills to use by creating a 5-minute video that explains and/or demonstrates why their chapter deserves the award or why a top student would want to become part of the BAP organization.
Guidelines
How did you leverage innovation this year to elevate your chapter on campus and/or within your community?
How do you plan on continuing to leverage innovation when you return to campus?
Prize/Award
$2,500, per chapter, up to 10 chapters (which represents the top 5% of all BAP Chapters)
Eligibility
Chapters must meet the following criteria:
Chapters must meet the following criteria:
Been a Gold Chapter for school year 2024
Been a Superior Chapter for school year 2023
Participated in a mid-year meeting, either as a chapter operations* presenter or Best Practices competitor.
Participate in the 2023 Annual Meeting, either as a chapter operations presenter, Best Practices competitor or applicant/participant in Project Run With It.
Process
Chapters wishing to participate in the KPMG Platinum Challenge should review the KPMG Platinum Challenge guidelines. These guidelines will provide you with everything you need to know about the contest, how to apply, and how to submit your video. A KPMG Platinum Challenge nomination form (only submit one nomination form) and individual release form (one for each person that participated in the video) must be completed and submitted with video entry.
*This year, Chapter Operations will be conducted as an interactive roundtable session at the 2023 Annual Meeting. Your chapter can confirm your commitment to participate by checking the appropriate box on the Annual Meeting Registration site.
Contact
For more information please contact: email Lisa Wicker or call 919-402-4044.