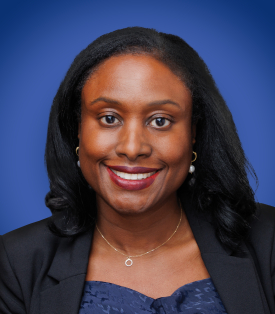 BAP Professional Partner Representative:
Aiysha (AJ) Johnson, MA, CEO and Executive Director
BAP Professional Partner Association/State Society: The New Jersey Society of CPAs
About The New Jersey Society of CPAs
The New Jersey Society of Certified Public Accountants (NJCPA) serves the needs of CPAs, accounting professionals and students in public practice, business & industry, government and education.
Since 1898, our core purpose is to help them achieve their professional goals, advocate on their behalf to lawmakers and regulatory bodies, and increase their value to clients, organizations and the people of New Jersey – while upholding the highest standards of professional and ethical standards in accountancy.
Our more than 13,000 members are supported through educational resources, access to shared knowledge, and groups and committees that serve their interests.
Benefits to Becoming a Member of the New Jersey Society of CPAs
Joining the New Jersey Society of CPAs (NJCPA) offers an array of valuable student membership benefits. In terms of career development, you'll gain access to essential career resources to help you reach your professional goals, including internship opportunities through the NJCPA JobBank, introductions to potential employers, scholarship opportunities, and savings on leadership and skills-based training. Additionally, as you prepare for the CPA Exam, you'll benefit from support and discounts.
Moreover, membership provides access to the NJCPA member directory for networking opportunities. On the learning and insights front, you can participate in free education to stay informed and relevant, tailor communications to your specific areas of interest, and access exclusive content like IssuesWatch programs and New Jersey CPA magazine. Lastly, NJCPA membership brings financial perks, such as discounts on car insurance, travel, and online shopping through partner benefits.
How to Become a Member/Student Member of the New Jersey Society of CPAs
Membership in the New Jersey Society of CPAs is renewable annually on June 1. Your first-year dues are prorated based on the date of your membership application. Student membership is free. Rates differ for other membership types as outlined here.
About Aiysha (AJ) Johnson, MA
Aiysha (AJ) Johnson, MA, is the CEO and executive director of the New Jersey Society of CPAs. She previously was the executive director of BKR International's Americas Region where she was responsible for overseeing the implementation of all strategic efforts for BKR accounting and business advisory member firms in the United States, Canada, Latin America, and the Caribbean. She has more than 20 years of experience working for nonprofits, including professional and trade associations, building strategic partnerships, and developing member value strategies.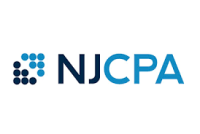 Representative Contact Information
New Jersey Society of CPAs
105 Eisenhower Pkwy #300
Roseland, NJ 07068
Email
Website