Alex Miller
BAP Professional Partner Association/
State Society: American Woman's Society of CPAs
BAP Professional Partner Representative: Alexandra L. Miller
About American Woman's Society of CPAs:
Making Opportunities Count
The American Woman's Society of Certified Public Accountants (AWSCPA) is a national organization dedicated to serving all women CPAs.
The AWSCPA provides a supportive environment and valuable resources for members to achieve their personal and professional goals through various opportunities including leadership, networking and education.
How to Become a Member/Student Member of American Woman's Society of CPAs:
Dues range from $30 for student memberships to $145 for individual and professional friend memberships.
To join, visit www.awscpa.org. Membership to individual affiliates is available as well.
Benefits to Becoming a Member of American Woman's Society of CPAs:
By joining AWSCPA, you can enjoy all of the benefits of membership, including:
Interactive Website and On-line Membership Directory
Monthly e-newsletter
Scholarships
Campus Presentations
Student Clubs
Local and Regional Affiliates
Annual Conference
A National Voice
Interactive Website
Virtual Mall and Partnerships
About Alexandra L. Miller, CPA:
Alex is the owner of her own accounting firm in Tucson, Arizona, Alexandra L. Miller, CPA, PC. Her tax and accounting practice specializes in individuals, estates, trusts, small businesses and the construction industry. Alex graduated from the University of Arizona with degrees in accounting and management. Alex has served AWSCPA at the national level in many positions, including past president in 2003-2004. She currently serves as National Secretary/Treasurer. A member of AWSCPA since 1991, she is a past president of the Tucson affiliate. Alex is a member of the American Institute of CPAs (AICPA), the Arizona Society of CPAs (ASCPA), the American Society of Women Accountants (ASWA), the National Association of Women in Construction (NAWIC), the Educational Foundation for Women in Accounting (EFWA) and the International Advisory Forum of Beta Alpha Psi (BAP).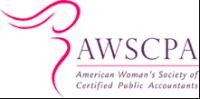 Representative Contact Information:
Alexandra L. Miller, CPA
7403 East Tanque Verde Rd / Tucson, AZ 85715
(520) 721-5000
www.alexandramillercpa.com
Email | LinkedIn | Website