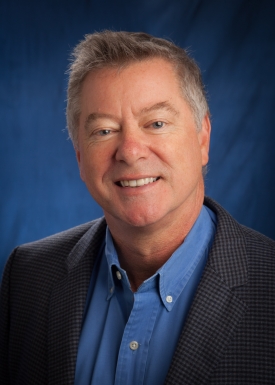 BAP Professional Partner Representative:
Blane Ruschak, President
BAP Professional Partner Organization/Association: The PhD Project
About The PhD Project:
The PhD Project was founded upon the premise that advancements in workplace diversity could be propelled forward by increasing the diversity of business school faculty. Today, our expansive network of supporters, sponsors and universities helps Black/African Americans, Latinx/Hispanic American and Native Americans attain their business PhD and become the business professors who will mentor the next generation of leaders.
About Blane Ruschak:
Blane attended Rutgers College in New Jersey and graduated with a Bachelor's of Science in Economics in 1980. He subsequently attended the University of Hawaii at Manoa where he received a Masters in Accounting degree in 1982. After graduation, he began his career in the audit department of the KPMG Honolulu office where he serviced clients in the healthcare, non profit, real estate, agribusiness and hospitality industries. From 1988-1989, he participated in a 2 year rotational program in KPMG's national training center in Montvale New Jersey where he was responsible for the development and instruction of numerous KPMG assurance courses. Upon his return to the Honolulu office, Blane assumed the responsibility of Primary Recruiter for the office in addition to servicing his assurance clients in the hospital and hospitality industries. In 1994, Blane transferred to the KPMG Long Beach office to assist with the Southern California Health care assurance and consulting practice. In 1997, Blane transferred to the Los Angeles office where he assumed the Director of College Recruiting position for the Pacific Southwest area where he was responsible for the hiring of all entry level Assurance and Tax department personnel. In 2000, Blane assumed the role of National Director of Campus Recruiting as part of the KPMG National Recruiting team in Montvale, New Jersey. In 2008, Blane assumed the role of Executive Director for Campus Recruiting and University Relations where he oversees all of the intern and entry level hiring for KPMG's audit, tax and advisory practices including MBA as well as their University Relations Program.
Effective January 1, 2020, Blane assumed the role of the President of the KPMG US Foundation Inc and the PhD Project and is based in the Montvale, NJ office of KPMG. Effective October 1, 2021, Blane transitioned to full-time support of The PhD Project.
He served as the Beta Alpha Psi President and has previously served on the BOD as the Professional Partners Chair. He served on the Board of the Accounting Program Leadership Group (APLG), the Federation of Schools of Accounting (FSA) Board of Directors, the AICPA Pre-certification Executive Education Committee (PcEEC) and the Pathways Commission. He was recently elected to serve on the Board of Beta Gamma Sigma and continues to serve on the Board of the Educational Foundation for Women in Accounting (EFWA).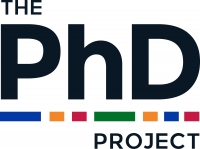 Representative Contact Information:
Email: blaneruschak@kpmg.com
Website