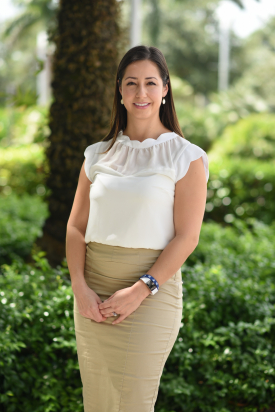 BAP Professional Partner Representative:
Desiree Rivera, Manager of Academic Relations, Internal Audit Foundation
BAP Professional Partner Association/State Society: The Institute of Internal Auditors (IIA)
About The Institute of Internal Auditors:
Established in 1941, The Institute of Internal Auditors (IIA) is an international professional association with global headquarters in Lake Mary, FL, USA. The IIA is the internal audit profession's global voice, recognized authority, acknowledged leader, chief advocate, and principal educator. Members work in internal auditing, risk management, governance, internal control, information technology audit, education, and security.
For more than 75 years we have helped internal auditors grow professionally with world-class training, membership benefits, and professional certifications including the Certified Internal Auditor (CIA). IIA Academic Relations advocates the profession to the next generation of internal auditors, supports colleges and universities that offer internal audit based curricula, and prepares students to enter the profession. Learn more at https://na.theiia.org/about-us/about-ia/Pages/Academic-Relations.aspx.
Benefits of getting MORE as a Member of The Institute of Internal Auditors:
Membership Means More.
Membership in The IIA means premier access to the standards-setting and guidance-producing body of the profession. Plus, exclusive networking opportunities and savings on world-class training are even more ways we connect 200,000 members worldwide.
More Connections. More Knowledge. More Savings.
How to Become a Member/Student Member of The Institute of Internal Auditors:
Be More. Be a Member. Join The IIA Today! Visit our website www.theiia.org and click on the Join The IIA button in the top right corner.
About Desiree Rivera:
Desiree Rivera is the Manager of Academic Relations, Internal Audit Foundation at The Institute of Internal Auditors. She is responsible for all global academic relations initiatives that support the future of the Internal Audit profession. Desiree has worked in various leadership roles in the state and private university system and brings with her 15+ years of experience in recruitment, retention initiatives, faculty engagement, program management and event planning. As a native Floridian from Orlando, Florida, Desiree earned her bachelor's in Psychology and master's degree in Educational Leadership from the University of Central Florida.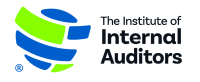 Representative Contact Information:
The Institute of Internal Auditors
1035 Greenwood Blvd., Suite 401
Lake Mary, FL 32746
Email: Desiree.Rivera@theiia.org
Website