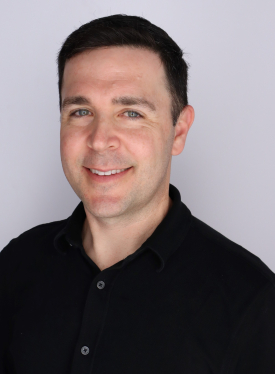 BAP Professional Partner Representative:
Jeremy Carrine, Tax Campus Recruiting Leader
BAP Professional Partner Organization/Association: Deloitte LLP
How to Leverage Professional Partner Resources:
Deloitte representatives have the ability and expertise to partner with Beta Alpha Psi in a variety of ways.
Professionals can make presentations at student chapter meetings ranging from career advice to technical topics ranging from current business trends, technical topics related to auditing, taxation, advisory and management consulting and the professional services industry.
Deloitte representatives can also provide insight into the recruitment and hiring process, career development, including soft skills, interview preparation and resume critiques.
Additionally, Deloitte has sponsored the Best Practices Competition since 2001, which takes place at the regional and national Beta Alpha Psi competitions. Student chapters can utilize the professional partner representative as a resource to answer questions regarding these BAP competitions.
About Deloitte:
Deloitte is one of the leading professional services organizations in the United States specializing in audit, tax, consulting, and financial advisory services with clients in more than 20 industries. We provide powerful business solutions to some of the world's most well-known and respected companies, including more than 75 percent of the Fortune 100.
At Deloitte, you can have a rewarding career on every level. In addition to challenging and meaningful work, you'll have the chance to give back to your community, participate in a range professional and personal development initiatives and get the support, coaching, and training it takes to advance your career at out state of the art facility Deloitte University just outside of Dallas.
About Jeremy Carrine:
Jeremy Carrine serves as the Tax Campus Recruiting Leader for Deloitte US. Jeremy joined Deloitte in 2011 and currently leads a team of campus recruiting professionals in recruiting all level of college students for career programs, internships and entry level positions from schools and student organizations across the country. He is an experienced recruiting and higher education professional who has spent most of his career creating programs and opportunities for high school through graduate level students to guide them in reaching their goals.
Jeremy is a graduate of the University of San Diego with bachelor's degrees in Business Administration and Communication Studies and New York University with a Masters of Arts in Communication. He currently resides in New York City with his wife. They enjoy volunteering in NYC and South Africa, running road races, exploring new places and hiking US National Parks.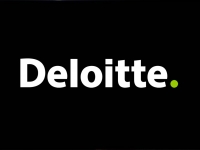 Representative Contact Information:
Deloitte LLP
30 Rockefeller Plaza, New York, NY 10112
212.436.4245
Email: jcarrine@deloitte.com
LinkedIn | Website