Melinda Bentley
BAP Professional Partner Association/State Society:
Texas Society of CPAs
BAP Professional Partner Representative: Melinda Bentley
About the Texas Society of CPAs:
The Texas Society of Certified Public Accountants (TSCPA) is a nonprofit, voluntary, professional organization representing Texas CPAs. TSCPA has 20 local chapters statewide and has 29,000 members. The Society is committed to serving the public interest with programs that advance the highest standards of ethics and practice within the CPA profession.
Benefits to Becoming a Member of the Texas Society of CPAs:
Free Money: Student members majoring in accounting may be eligible to win one of four $250 tuition/book reimbursements.
Bragging Rights: List TSCPA on your resume to show future employers your commitment to your profession. Yes, it matters.
Hot Deals On All Your Stay-Up-Late Study Needs: Take advantage of member discounts on CPA Exam review materials and courses.
Read Us And Reap: Receive TSCPA's publications, Today's CPA and Viewpoint, keeping you up-to-date on TSCPA and the profession.
It's a Members-Only Club: Enjoy Unlimited Access to the TSCPA website, including exclusive members-only areas.
How to Become a Member/Student Member of the Texas Society of CPAs:
Students and CPA candidates are invited to join at a special dues rate of $35, which includes state and local chapter membership. Criteria and a secure online application can be found by clicking Join TSCPA on www.tscpa.org.
About Melinda Bentley:
Melinda Bentley is the Marketing Manager for the Texas Society of CPAs where she has served since 2000. Responsibilities include the development and implementation of membership recruitment and retention strategies, as well as managing TSCPA's student and educator outreach initiatives.
Melinda is a graduate of Baylor University with a degree in Marketing. She is also a member of the American Society of Association Executives and the American Marketing Association.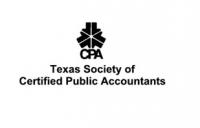 Representative Contact Information:
Texas Society of CPAs
14651 Dallas Parkway, Suite 700
Dallas, Texas 75254
800/428-0272
Email | Website