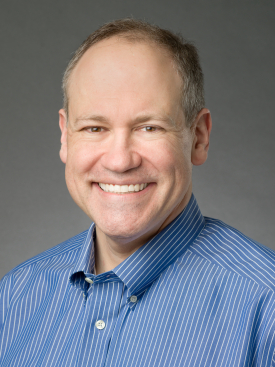 BAP Professional Partner Representative:
Michael Brown, Senior National Instructor
BAP Professional Partner Organization: Becker Professional Education
How to Leverage BAP Professional Partner Resources:
Becker can assist the student members of Beta Alpha Psi by presenting on topics related to the CPA Exam, including the application process, preparation techniques, Exam changes and technical accounting topics. Student chapters can leverage Becker representatives to present on any of these topics at chapter meetings.
For faculty members, Becker offers a variety of resources to support the needs of your students and the vision of your university's accounting program. Whether you're looking to maintain your credential, supplement your curriculum, or need a full CPA Exam Review solution, Becker is here to help. Our instructor tools aim to minimize your administrative tasks and in turn allow you to focus on teaching and interacting with your students.
About Becker Professional Education:
Accounting and finance industry professionals and leading firms around the globe count on Becker for the help they need to raise their game, plus the ongoing expertise necessary for continued achievement. As the industry originals, we have helped more than one million candidates prepare for the CPA Exam and continue to advance the industry through our relationships and continued professional education resources.
About Michael Brown:
Michael ("Mike") Brown's extensive experience confirms his presence as a leader in the accounting community—with a commitment for student success and a passion for teaching. For nearly 15 years, Mike has been a senior national instructor with Becker Professional Education. He has reached 167,000 individual students—just since February of 2019—in Becker's CPA and CMA Review courses and countless more through his presentations at conferences, firms, universities and in the online community. Mike's teaching is enhanced by his vast accounting experience in many industries, including manufacturing, financial, retail, real estate and service. In addition to the CPA Review, CMA Review and CPE courses he teaches at Becker, Mike is an adjunct professor in accounting at Franklin University. He also recently completed a term on the Beta Alpha Psi Board of Directors. Mike graduated from the University of Virginia with a Bachelor of Science in Commerce and a Master of Science in Accounting. He is a licensed CPA in the State of North Carolina, currently residing in Raleigh with his wife and two children.

Representative Contact Information:
Becker Professional Education
3005 Highland Parkway
Downers Grove, IL 60515-5799
484.557.9138
Email: mbrown@Becker.com
LinkedIn | Website