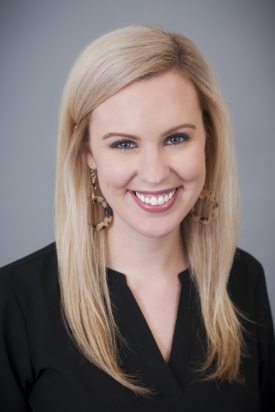 BAP Professional Partner Representative:
Sarah Jordan, Southeast and West Campus Recruiting Lead
Professional Partner Organization: Protiviti
How to Leverage BAP Professional Partner Resources:
Protiviti specializes in helping clients address challenges and opportunities in technology, finance, transformation, business process, risk, compliance, transactions, and internal audit, which are all relevant fields for accounting, finance, and business technology professionals. We can help BAP students understand alternate career paths as well as provide them with insights into financial services, technology, career readiness, internship prep, and other critical topics impacting today's college students. Finally, we can help BAP students understand what a day in the life of a consultant is really like – the benefits, opportunities, challenges, and unique experiences that this line of work can offer.
About Protiviti:
Protiviti is a global consulting firm that delivers deep expertise, objective insights, a tailored approach and unparalleled collaboration to help leaders confidently face the future. Our consulting solutions span critical business problems in technology, business process, analytics, risk, compliance, transactions, and internal audit. We are committed to attracting and developing a diverse workforce of professionals that share the common value of collaboration. As an organization, we believe that by teaming together, with each other, and our clients, we can see beyond the surface of changes and problems organizations face in this fast-changing world to discover opportunities others might miss and face the future with greater confidence.
Our more than 7,000 people serve clients through the network of Protiviti and independently owned Member Firms in more than 85 offices in over 25 countries. We have served over 60% of FORTUNE 1000® companies and 35% of FORTUNE Global 500® companies. Our people and organization have consistently been recognized by FORTUNE and Consulting Magazine as a best company to work for.
About Sarah Jordan:
Sarah Jordan is the Campus Recruiting Lead for Protiviti's southeast and west regions and has been with the organization since 2015. In her role, Sarah focuses on hiring entry-level consultants and interns, collaborating to run Protiviti's successful Intern Program and Summer Leadership Conferences, and mentoring students to help fuel continued business growth at Protiviti. Sarah holds a Bachelor's degree in Management Information Systems from the University of Georgia and currently resides in Atlanta, GA.

Representative Contact Information:
Protiviti
1180 W Peachtree Street, Suite 400
Atlanta, GA 30309
404.947.6975
Email: sarah.jordan@protiviti.com
LinkedIn | Website