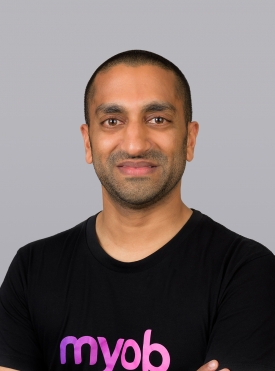 BAP Professional Partner Representative:
Shailan Patel, Education Manager
Professional Partner Organization: MYOB
About MYOB:
MYOB is a leading business management platform with a purpose of helping more businesses in Australia and New Zealand start, survive and succeed. MYOB delivers end-to-end business management tools and accounting solutions for SMEs and the mid-market, direct to businesses as well as through a network of accountants, bookkeepers and consultants.
Recognising the importance of providing the next generation of accountants, business owners and technology specialists with both the knowledge and the opportunities to help them achieve success, MYOB is proud to be BAP's first Oceania Professional Partner Organisation, and work with their chapters in the region to provide tools, training, support and networking opportunities so their members can enter the workforce job-ready.
About Shailan Patel:
Shailan Patel is passionate about helping students catapult from education into meaningful employment. His career has been diverse, having worked in sales and advertising for three of NZ's largest media companies, before joining MYOB in 2015 to manage their education channel. He loves how education is full of promise, ambition, and opportunity, and works with young people to help find success whatever their career path. Shailan is a graduate from the University of Bristol, England where he was born and raised, before moving to New Zealand in 2010.

Representative Contact Information:
Shailan Patel
+64 9 632 9043
Email: shailan.patel@myob.com
LinkedIn profile