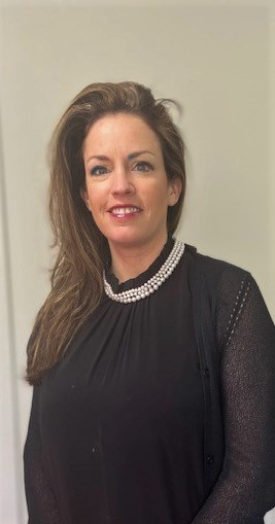 BAP Professional Partner Representative:
Kelly Rath, Director, National Campus Recruiting
Professional Partner Organization: Andersen
How to Leverage BAP Professional Partner Resources:
If you are looking for insight into a career in tax, valuation, or how to approach career exploration, look no further. Andersen professionals can provide a wide range of expertise delivering presentations and workshops to shed light on how to navigate the recruitment process or how to succeed in professional services, specifically as a tax professional.
Andersen representatives can share perspectives on the importance of continuous learning, transitioning from 'bookbag to briefcase' and understanding how you may serve as a trusted business advisor to high net worth individuals and companies when evaluating business decisions.
About Andersen:
Andersen delivers a full range of value-added services to our clients including planning and compliance for Individuals and Families, Businesses, Alternative Investment Funds and Valuation.
Andersen in the U.S. is the founding member of Andersen Global, an international association of legally separate, independent member firms comprised of tax and legal professionals worldwide. Andersen encompasses top advisors with previous experience in the international accounting firms, law firms, IRS, and state taxing authorities.
At Andersen, we're a unique group of talented individuals who share a vision to be the "Best of the Best." We are looking for innovative minds motivated to make a direct impact and help us continue to build one of the fastest-growing, independent tax firms. We are consistently working to expand our diverse team of professionals with individuals from a variety of backgrounds and disciplines who will continue promote and embrace our core value of stewardship. Join us to define the next generation at Andersen.
Learn more here.


About Kelly Rath:
As the Director of National Campus Recruiting, Kelly is responsible for driving the U.S. Campus Recruiting strategy and operational efficiency for the acquisition function at Andersen. In this role, Kelly manages a team focused on building the next generation of talented and inclusive professionals. She oversees the integration of recruitment marketing, strategic alliance partnerships, recruiting vendor management, and large-scale program management while creating an engaged culture where "what's next?" is discussed in a safe place.
Kelly has over 20 years of experience in acquisition, event planning, program and people management across multiple industries. Teaming with business leaders to elevate the candidate experience remains her north star.
Kelly graduated summa cum laude from the University of Northern Iowa in Business Administration Management and is a proud Executive Board Member of the Chicago Professionals group for the Michael J. Fox Foundation for Parkinson's Research.
Representative Contact Information:
Kelly Rath
312.488.1048
71 S. Wacker Drive, Suite 2600
Chicago, IL 60606