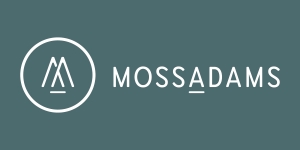 Project Run With It
Sponsored by Moss Adams LLP
Deadline EXTENDED: Monday, June 1, 2020 by 11:59 PM EST
Project Run With It (PRWI) furthers the community service component of Beta Alpha Psi and provides members/candidates with an opportunity to engage in a real-world consulting project.
Just as there is a silver lining to every cloud, unusual times bring unusual opportunities. In this 13th Year of Project Run With It history, we have the good luck of being able to offer a unique Project Run With It experience. Some chapters have not been able to participate previously due to other commitments or uncertainty about summer plans that leave students unable to make a firm commitment to participate.
This year, just as in prior years, student representatives will work together to develop solutions to real-life business problems of actual not-for-profit (NFP) organizations. Due to the unique current restrictions on face-to-face meetings, PRWI will move to an online platform in 2020. Timing of the actual work will be considerably more flexible than prior years and there will not be a requirement to travel although registration for the Beta Alpha Psi annual meeting will still be required.
PRWI coordinators are currently reshaping project guidelines to retain the important elements that have made Project Run With It a life-changing experience that delivers value to deserving NFPs and student participants. Details will be provided at this site at a minimum of two weeks prior to the new nomination deadline.
2020 Nonprofit Organizations
Cultured Kids Inc. (website) – We are pleased to welcome back Michelle and Jonah Goldshlag, founders of Cultured Kids Inc. Cultured Kids provides educational programs to help schools and educators model and teach cultural empathy, understanding, and respect.
Project Run With It 2020 participants will take on challenging business issues at the request of Cultured Kids, Inc to assist them in furthering their worthy and timely mission. Details of the projects will be released to selected participants who confirm their intent to compete and register for the BAP 2020 Annual Meeting by June 26, 2020.
Award
Each chapter represented on the first place teams will receive a plaque (which will bear the name of the participating student and chapter) and a $1,000 cash award.
General Process
Follow the link to the Project Run With It Participant Schedule under Important Information at the top right of this page.
Other Information
Winners will be announced during the 2020 Annual Meeting Live Virtual Session on August 6, 2020.
Contact
For more information or questions please contact Bonnie Villarreal at BAPPRWI@gmail.com.