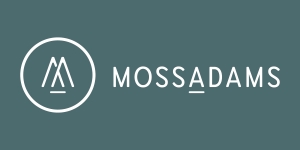 Project Run With It
Sponsored by Moss Adams LLP
Deadline: Friday, May 1, 2020 by 11:59 PM EST
2020 competition planning and preparation is underway, check back for updates.
Project Run With It (PRWI) furthers the community service component of Beta Alpha Psi and provides members/candidates with an opportunity to engage in a real-world consulting project.
As Beta Alpha Psi celebrates its 100th year anniversary, PRWI begins its 12th year with exciting news! There has been such a positive response from student participants and the nonprofit organizations served that we have decided to expand the competition and allow more students the opportunity to be involved. PRWI 2019 will involve up to 96 BAP student representatives working together during the annual meeting to develop solutions to real-life business problems of actual not-for-profit (NFP) organizations located in the greater Chicago, IL area. Working in teams of four, students will have the equivalent of one and half working days to develop a formal presentation showcasing their solution to the business issues presented by the NFPs in their request for proposal for consulting services. Prior to the annual meeting, the NFP organizations will provide background information to all participating students and will be on site Wednesday evening to answer students' questions.
2020 Nonprofit Organizations
TBD, check back for updates.
Award
Each chapter represented on the first place teams will receive a plaque (which will bear the name of the participating student and chapter) and a $1,000 cash award.
Eligibility
All current BAP members/candidates are eligible to participate. If more than the maximum number of participants are nominated, students will be selected to participate based on the following criteria:
Major (ideally we would like to have a mix of accounting, finance, and information system majors). Students with declared double majors should clearly indicate such on the nomination form. Up to 24 students with a declared major other than accounting will be selected.
Service to BAP (in the event of multiple nominations from the same chapter- members will have priority over candidates; officers will have priority over regular members)
Grade point average
Statement of Interest
Number of students a chapter has nominated (no chapter will be selected for multiple participants unless fewer than 96 chapters submit acceptable nominees)
Number of students a chapter has nominated
Timeliness of nomination
Regional allocation of students ultimately selected
An affirmative statement by the student of his/her ability to attend the annual meeting and be able to arrive in time for the opening kickoff session. Please note, this is a separate attachment and must be signed by the Chapter Faculty Advisor (FA).
Up to 8 students (two per case) will be placed on a priority waitlist. These students will be notified of their case assignment and their status on the waitlist with updated information as needed. Waitlisted students not advanced to participating status prior to the annual conference may still be advanced if travel or other last-minute difficulties prevent selected students from attending the opening PRWI session on Wednesday August 5.
Nomination Process
To participate in PRWI, students must submit a completed nomination form, statement of interest, confidentiality agreement form, and affirmative statement of attendance at the Annual Meeting signed by the faculty advisor. Nominations will open in March 2020. Students will be notified by the PRWI faculty coordinator as to whether or not they were selected no later than May 8, 2020. Students not selected will be notified at the same time. Any student placed on the waitlist will be notified of their priority on the waitlist. While we cannot guarantee a waitlisted student a position in the Project, students on the waitlist will need to notify the faculty coordinator their intent to participate in the Annual Meeting upon being advised of their waitlisted status. If the PRWI faculty coordinator does not hear back from the waitlisted student by the required time, the waitlisted student will be replaced by another unselected student. If anticipated attendance at the Annual Meeting is predicated on confirmed selection to the PRWI project, it is only fair to other nominated students that the faculty coordinator is advised early so that another student can be added to the waitlist. Selected students who have not registered for the annual meeting by the early bird registration deadline are subject to replacement by a waitlisted student.
Students and chapter FAs MUST carefully consider a student's availability prior to submitting a nomination. A chapter may be subject to losing the ROA credit provided on the nomination to PRWI if a selected student withdraws from the Project and if in the opinion of both the Executive Office and the PRWI faculty coordinator, the reason for withdrawal should have likely been known before nomination.
General Process
Once the participating students are identified and notified of their participation, each will be assigned to one of the four cases and notified via email as to which case they have been assigned. Case information relevant to the issues being presented for the NFPs will be posted to a secure Dropbox folder, and will be made available to the participants upon selection and updated as needed prior to the August conference.
Other Information
Students selected to participate in PRWI must arrive at the conference hotel by Wednesday, August 5, 2020, at 4:30 pm. A full dinner will be served to Project participants. Waitlisted students should plan on arriving at the Annual Meeting on August 6, 2020, by 4:30 pm as well. Waitlisted students will be provided dinner also. It is important to note that students participating in PRWI will not be required (or allowed) to attend Annual Community Service Day on the Thursday of the Annual Meeting but will be required to attend the kickoff plenary session Thursday evening and will then rejoin their chapters for other annual conference events.
The Project is a high intensity, highly compressed competition that is meant to provide participating students a totally unique experience. Reference should be made to the testimonials and recap video.
Contact
For more information or questions please contact Bonnie Villarreal at BAPPRWI@gmail.com.