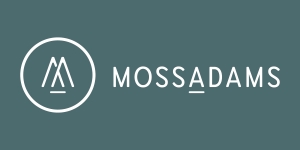 Project Run With It
Sponsored by Moss Adams
Deadline for applications: Monday, May 1, 2023 by 11:59 PM EDT
Project Run With It (PRWI) which originated in 2008, is a unique competition designed to further the community service component of Beta Alpha Psi and provides student members with an opportunity to engage in a real-world consulting project.
Since 2008 Beta Alpha Psi has teamed up with sponsoring firm, Moss Adams, to present Project Run With It in connection with the Beta Alpha Psi Annual Meeting each summer. Whether live and on-site or in a virtual setting, student participants will engage in a memorable and rewarding experience. As of now, we are planning on Project Run With It happening in-person during the Annual Meeting in August.
Non-profit organizations describe real business problems for which they are seeking solutions.
Selected student participants are placed on teams of four students from across the United States and the Oceania region to respond to the non-profit request for proposal.
Each student consulting team develops creative solutions to business issues and delivers their solution in a professional presentation.
Judging panels are made up of representatives from the non-profit, professionals from Moss Adams, and faculty advisors from Beta Alpha Psi chapters.
2023 Nonprofit Organizations
PRWI Coordinators have selected two local NFP organizations to participate in PRWI 2023, S.A.F.E. House and Opportunity Village. Student participants will take on challenging business issues at the request of the selected NFPs to assist them in furthering their worthy and timely missions.
Details of the projects will be released to the selected participants who confirm their intent to compete and register for the BAP 2023 Annual Meeting within ten days of being notified of their application acceptance.
Awards
Each chapter represented on the first-place teams will receive a plaque (which will bear the name of the participating student and chapter) and a monetary award of $1,000. Winners will be announced during the Annual Meeting.
Schedule
Follow the link to the Project Run With It Participant Schedule. The schedule will also be updated for important details as they are determined.
Application Process & Deadline
To submit a application form, please click here. The deadline for nominations will be Monday, May 1, 2023 by 11:59 PM EDT.
Please download, sign and upload the Confidentiality Agreement to your application. Application is not complete until this signed form is received.
Contact
For more information or questions please contact BAPPRWI@gmail.com.