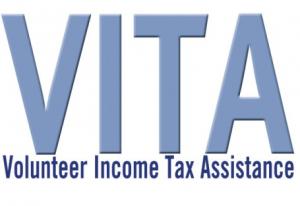 Volunteer Income Tax Assistance
Sponsored by IRS
Deadline: Monday, May 15, 2023 by 11:59pm EDT
Overview
The VITA Program is an excellent opportunity for Beta Alpha Psi chapters to gain exposure on campus and in the community. As an added benefit, chapter members that volunteer gain valuable practical experience in income tax preparation which is a life skill. There are several ways to offer the Program. See Process section below.
Prize/Award
Non-Contact Process Award – Recognizes BAP chapters that participated in non-traditional methods listed below.
Return Preparation – Recognizes BAP chapters that prepared more than 500 returns (combination of Traditional, non-Contact, and 1040NR/EZ).
1040NR/EZ Preparation – Recognizes BAP chapters that prepare 1040NR/EZ returns.
*Ad Hoc Event - Recognizes BAP chapters that host special one-time high impact free income tax preparation event. This could be traditional or "non-contact" such as self-help.
Regional Award – Recognizes regions that have at least 40% chapters participation in VITA Program.
Volunteer Hours – Recognizes the top three BAP Chapters with the most VITA volunteer hours.
1) Sites coordinated by BAP chapter
2) Sites coordinated by community partner
Superior Award – Presented to the best performing BAP chapter that excelled in VITA return preparation and volunteer hours.
Eligibility
All U.S. chapters are eligible to participate in VITA.
Process
VITA has several ways for chapters to participate and adhere to social distancing:
Traditional – Chapter members provide free income tax preparation assistance to chapter members, students, and the community. These sites are generally located on campus.
Facilitated Self Assistant (FSA) – Allows students to prepare and electronically file their own tax return with the aid of a VITA certified volunteer, if needed.
Virtual – Taxpayers and student volunteers are not in the same location. Tax documents are securely transmitted to VITA site for preparation.
Drop-Off – Return documents are dropped off at VITA site and prepared at later time.
Remotely via the Internet – VITA Software is placed on the chapter's website for students to prepare their own returns. BAP certified volunteers should be available to provide assistance, if needed.
File/Screen Sharing – Via a secured electronic method, taxpayers and student volunteers use a screen sharing platform for return preparation.
Each return prepared through these methods are added to the overall return preparation numbers for special recognition considerations.
Award Process
Winners are determined by the IRS.
Contact
Reports
VITA Reports are due Monday, May 15, 2023. Please complete the form here.
Other Information
Other ways to participate in VITA to give back to the community
Read this article from the IRS about how to volunteer as a tax preparer to gain skills and help the community.