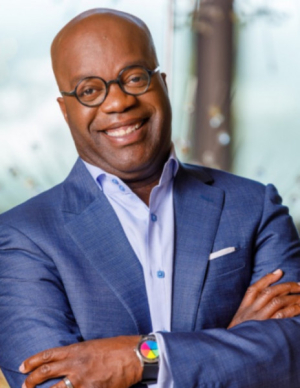 Simon T. Bailey DBA, CSP, CPAE
Keynote Speaker|Coach|Board Member|TV Host|#LinkedInLearningInstructor
Simon's purpose is to Spark listeners to lead countries, companies, and communities differently.
His framework is based on his 30 years of experience in the hospitality industry, including serving as sales director for Disney Institute, based at Walt Disney World Resort in Orlando, FL. He is a prolific author and Hall of Fame Keynote Speaker that has worked with Signet Jewelers, SalesForce, T-Mobile, Stanford Healthcare, General Mills and Hilton Hotels just to name a few.
An experience with Simon goes beyond feel-good content. He delivers practical strategies and impacts real lives. He connects with any audience on many levels with a relevant message that resonates beyond the stage.
Simon's viral video posted by Goalcast to Facebook has 90 million views and LinkedIn Learning features three of his online courses that reach professionals in 100+ countries. Recently, Simon became a certified Caritas Coach, leading with heart-centered intelligence. His approach is grounded in Caring Science that focuses on preserving human dignity, wholeness as the highest gift to self, systems, and society.
His wisdom and expertise enabled an Orlando-based healthcare system to be acquired and a division of a hospitality company to be ranked No. 1 for customer service by Expedia.com. Simon serves on two unique boards; U.S. Dream Academy and Orlando Health Foundation where he is a five year board member that has 20,000 employees and over $1 Billion in revenue. Recently, Cleary University, a 138 year old institution in Holland, Michigan, rewarded him with a Doctorate of Science in Business Administration for his global impact.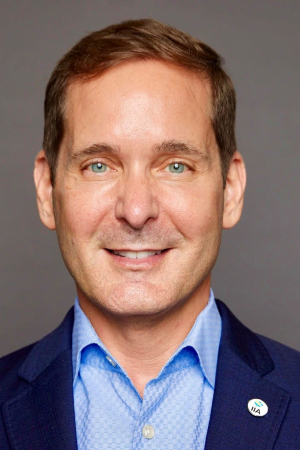 Anthony Pugliese, CIA, CPA, CGMA, CITP
President and Chief Executive Officer - The Institute of Internal Auditors, Global Headquarters
Anthony J. Pugliese, CIA, CPA, CGMA, CITP, is President and CEO of The Institute of Internal Auditors (IIA), the internal audit profession's most widely recognized advocate, educator, and provider of standards, guidance, and certifications. Over a career spanning more than 30 years, Pugliese has been a strategic, hands-on leader, directed strategic expansions into major global markets, pioneered innovative educational initiatives aimed at enhancing members' professional growth, overseen the internal audit function of a major organization, and defined cultural norms toward greater diversity, equity, and inclusiveness (DE&I). As CEO of The IIA, he drives the vision and management of the over 80-year-old organization with more than 210,000 members, 156 chapters, and 112 affiliates in nearly 200 countries and territories. His focus is on enhancing membership services, creating new approaches to learning and competency development programs, fulfilling The IIA's multimillion-dollar digital transformation initiative, and enhancing the value of internal audit, particularly in its role of addressing organizational risks and opportunities.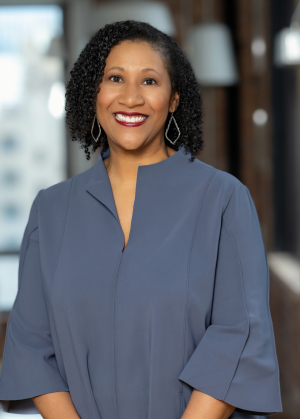 Dorri McWhorter
President and Chief Executive Officer - YMCA of Metropolitan Chicago
Dorri McWhorter became President and CEO of YMCA of Metropolitan Chicago in August 2021. Prior to joining the YMCA, Dorri served for 8 years as the CEO of YWCA Metropolitan Chicago transforming the organization from a traditional social service organization to 21st Century social enterprise. Increasing impact and organizational sustainability, YWCA Metropolitan Chicago's operating budget grew 4x over her tenure. The organization has been an active contributor to many critical initiatives across the region, and under Dorri's leadership, YWCA Metropolitan Chicago expanded its service footprint to 10 new locations, completed seven mergers and acquisitions, implemented paid family leave and developed a retirement plan to include retirement options for thousands of childcare providers and small business owners. Dorri led the effort to develop an exchange traded fund (ETF) for women's empowerment (NYSE: WOMN) in partnership with Impact Shares, which is the first non-profit investment advisor to develop an ETF product. Dorri is a 2019 Inductee in the Chicago Innovation Hall of Fame.
Dorri prides herself on being a socially-conscious business leader and is committed to creating an inclusive marketplace by leveraging a cross-sector approach of engaging business, civic and community partners. Dorri serves on the Board of Directors for several companies including, Lifeway Foods, William Blair Funds, NexPoint Capital and Skyway Concession Company (Chicago Skyway). Dorri is also active in the accounting profession and serves on the Financial Accounting Standards Advisory Council and has served as a member of the Board of Directors of the American Institute of Certified Public Accountants (AICPA) and a past Chairperson of the Board of Directors for the Illinois CPA Society. Dorri also serves as Co-Chair of the Advisory Board of the First Women's Bank. Dorri received a BBA from the University of Wisconsin-Madison, an MBA from Northwestern University's Kellogg School of Management, and an honorary Doctor of Humane Letters from Lake Forest College.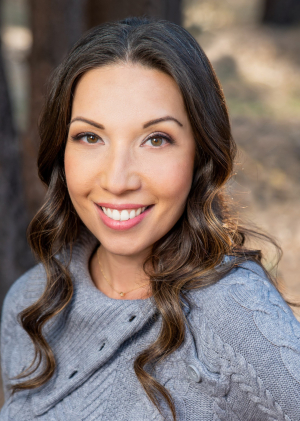 Jessica Sayles, MSA, CPA
Managing Principal - Houldsworth, Russo & Co., P.C., Certified Public Accountants
Jessica joined the firm in 2007. As the Managing Principal of the Southern Nevada office from 2016 through 2020, she oversaw operations, marketing, and community relations of the firm. In 2021 Jessica expanded the operations of HRC to Northern Nevada, where she now resides. Jessica loves that she gets to work with many nonprofit clients in an advisory capacity, lending her audit and tax expertise to help them establish good governance and sort out issues related to unrelated business income.
Raised in Hawaii, Jessica is actively involved in the Pacific Islander community and continues to dance hula with a local group. She is a past treasurer of the Las Vegas Hawaiian Civic Club and assists local nonprofits in expanding the reach of the Hawaiian community within Nevada. She has lived in Nevada since she graduated from high school and loves it for its diversity. She and her husband, George, have two young children, Bodhi and Asha, two dogs, and one cat. Together, the whole family (pets included!) enjoy exploring national parks and local campgrounds in their travel trailer.